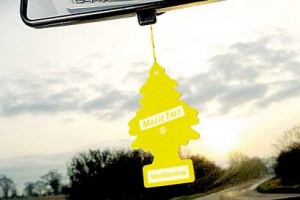 As the weather chills off, we are spending more of our days indoors.  Sealing up our homes to prevent our precious conditioned air from leaking out into the neighborhood helps lower your energy bills, but what is it doing to your health?  Good question.
Many of us have heard the phrase that "a house needs to breathe."  Houses don't need to breathe, people do though.  When you seal up your house to prevent energy leakage, you need to give careful consideration to air quality.  Nowadays, most builders that are building energy conservative homes know to add outside fresh air ventilation through the HVAC system to help keep the air in your home healthy.  Careful consideration must be given when there are combustion appliances of any kind in the home as well.
Even if you have proper levels of fresh air ventilation through you HVAC system, you could be contaminating your home with harmful and even carcinogenic fumes through the usage of the very products that are meant to clean your home and make it smell fresh.  A recent study by the University of Washington found that many household cleaning products release harmful chemicals into the air that can be toxic.  The researchers analyzed many home cleaning products including laundry detergent, dishwasher detergent and other cleaning chemicals and found that even if the cleaners were labeled "natural", "organic" or "green", they still released harmful chemicals at the same rate as regular cleaning products.
Their findings showed that in one third of the products, there were carcinogenic fumes from the product, none of which appear anywhere on the labels for the products.  Cleaning products, air fresheners and laundry products are regulated by the Consumer Product Safety Commission who does not require labeling of ingredients in these types of products.  Similarly, the Food and Drug Administration that oversees the labeling of personal care products allows manufacturers to simply list "fragrances" instead of the individual chemicals which, in some cases, can be several hundred ingredients.
In the study, the researchers looked at air fresheners including sprays, solids, and oils; laundry products including detergents, fabric softeners, and dryer sheets; personal care products such as soaps, hand sanitizers, lotions, deodorant, and shampoos; and cleaning products including disinfectants, all-purpose sprays, and dish detergent.  They found that all of them emitted at least one hazardous or toxic chemical.
So before you go spraying heavens knows what in your bathroom or kitchen stop and think about the air quality in your home.  There are lots of ways to clean things the old fashioned way with vinegar and other products that are considerably less harmful.  For instance, instead of using dishwashing soap which may contain quarternium which releases carcinogenic formaldehyde into your kitchen consider using one tablespoon of borax with one tablespoon of baking soda.  Add a second tablespoon of baking soda if you have hard water.  Not only is this safer to breathe, but it is a whole lot cheaper and after all, isn't that what being green is all about?
Interested in finding other truly natural cleaning solutions that won't harm the air you breathe, check out https://www.lesstoxicguide.ca/index.asp?fetch=household