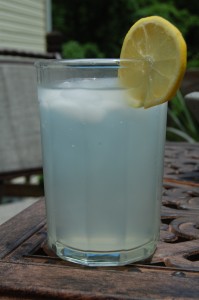 With temperatures climbing and the humidity as high as it has been, your HVAC system has probably been running a lot lately.  How you set your thermostat can have a lot to do with how much money you spend on heating and cooling and have a big effect on how comfortable you feel in your home.
If you have read my previous articles you already know that a programmable thermostat is the only way to go and I hope you already have one installed in your home.  The thermostat changes the temperature inside your house during the day to help you use less energy.  But there are other settings on your thermostat that can also have an effect on how efficiently your equipment is functioning.
Your HVAC equipment can be broken down into two different pieces of equipment, the cooling portion and the fan or blower portion.  The temperature that you set your thermostat to controls the cooling portion of your equipment while the fan setting controls the fan portion.  The two possible settings for your fan are auto, and on.  If you want the fan to only turn on when the cooling portion of the unit turns on, set your thermostat to auto.  If you want the fan to run all the time regardless of when the cooling portion turns on, set it to on.
Which setting is going to save you money?  Obviously if the motor is running less, it will cost you less.  The fan portion of your HVAC is a 300watt motor so running it all the time burns quite a bit of electricity and gives you very little benefit as far as comfort goes.  But that's not the only reason to set your fan to auto.
The cooling portion of your unit contains evaporator coils that the moisture in your conditioned air condensates on during the cooling process.  This produces the drips of water coming from your air conditioner.  If your system is cycling on and off, allowing the fan to run continuously after the cooling coil warms back up will simply put all that evaporated moisture right back into you conditioned air making your house more humid and not as comfortable.  So why pay money to have your hvac pull that moisture out of your house, and then turn around and pay to pump it right back in?  Exactly.
Check your settings on your thermostat and then make yourself a big glass of lemonade.  It will help you stay cool and won't cost you too much either.